STEP 1
Honesty
"We admitted we were powerless over alcohol, that our lives had become unmanageable."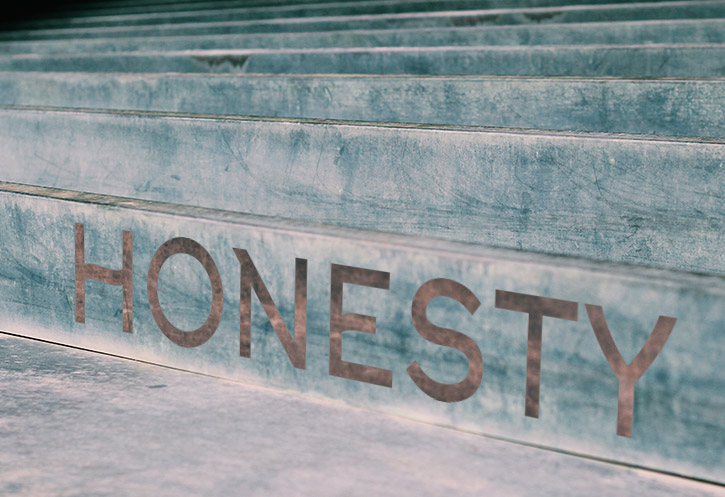 Admitting the problem is a crucial first step. Once clients admit their problem is out of control, they can begin to heal. The spiritual principle behind this step is honesty.
A SOZO Client's Point of View:
"Although I have only been at SOZO a few weeks, I am coming to see myself as I truly am. Although I may have abilities and skills in different areas, however, when I use drugs and/or alcohol, I become completely powerless, and my life becomes unmanageable. I have resisted admitting this for some time. It feels good to finally tell the truth about my situation, which people here at SOZO say is a health condition shared by many others. I didn't know I had to be honest to take Step one and this always had been lacking in the past. I just could not admit that I was powerless regarding my drugs of choice. And I didn't know that reading and understanding the bible could relate to sobriety. It seems easier in this program to get to know the other guys. I wouldn't say that I'm exactly "comfortable" with all of them, but at least I'm not uncomfortable anymore. I must admit that it's easier to see and admit my problem when I'm surrounded by others with similar, if not identical situations".
---
PRINCIPLED RECOVERY SERIES – 12 STEPS  TO  SPIRITUAL  AWARENESS
Alcoholics Anonymous (AA) defines the 12 Steps as "a set of principles, spiritual in nature, when practiced as a way of life, that can expel the obsession to drink (or use drugs) and enable the sufferer to become happily and usefully whole."
The 12 steps are a process of getting honest with yourself, cleaning up the wreckage of your past, and learning how to live your life in a better, more meaningful & principled way. Based on the idea of God as each individual understands him, the 12 steps are generally spiritual in nature. 
In this article series, we examine each of the 12 step principles from a  SOZO client's perspective, as they journey through the twelve steps. Through direct survey feedback, we'll join various clients and their growing awareness of the spiritual principles behind each step in this series of articles.